Top 6 Honeymoon Destinations
Are you looking for an exotic honeymoon destination to celebrate your newlywed status and for a romantic rendezvous? Honeymoon is the perfect moment to fall in love with your spouse. According to surveys, the surroundings add or influence your mood to a great extent, and this is the reason you deserve the best place to travel with your spouse. Sharing the best honeymoon destinations across the world to plan an incredibly romantic getaway.
Switzerland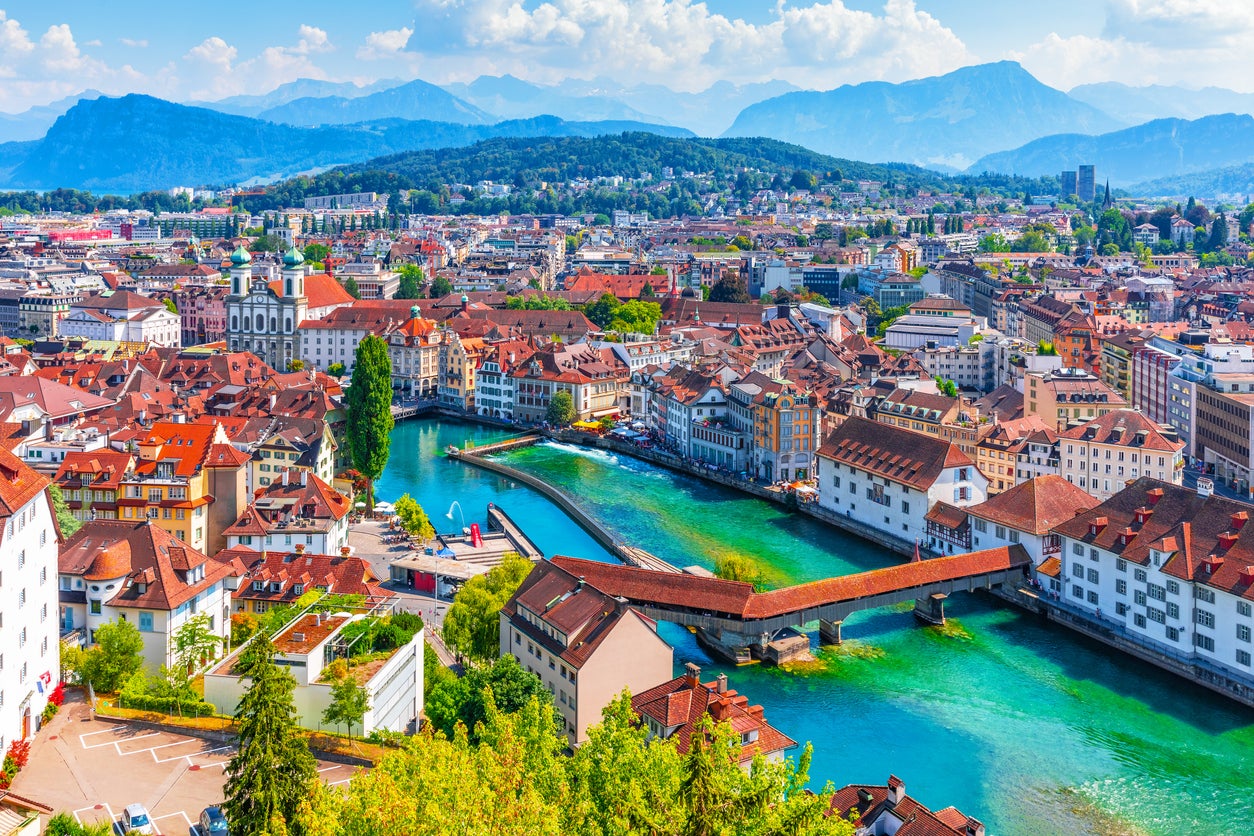 Switzerland is a romantic song well performed by its ethereal mountains, enchanting valleys, and enthralling lakes. Based on what couples experience, calling this the most romantic place on earth would not be an exaggeration. You can experience an incredible honeymoon destination in Interlaken, Zurich, Lucern, and many more places to visit. With the city offering a range of accommodation options, you can always choose between budget and luxury resorts to let you enjoy the stunning scenery, waterfalls, and much more. Zurich, Geneva, Interlaken, Lucerne, Ticino, and Zermatt are some of the must-visit places in Switzerland. Take long romantic walks hand in hand across Lake Geneva or spend a romantic evening together by gazing at the Jet d'eau Fountain and witness the beauty of creation through the best views of sunrise or sunset at Matterhorn.
Santorini, Greece
Santorini is known for its iconic whitewashed houses on the edge of Caldera cliff facing crystal clear ocean waters of the Aegean Sea. The astounding landscape makes it a dream destination for newlyweds. Enjoy a picture-perfect destination in Santorini. If you prefer to harness Instagram, then do not miss to click romantic pics around enticing beaches and majestic sunsets. Jump into the crystal-clear Mediterranean waters at Amoudi Bay in Oia and seize the breathtaking sunset in Oia village with your partner. Be mesmerized by the wonders of a Red Beach and experience lifetime experience in volcanic waters is not lesser than swimming in heaven.
Paris
 
This European capital has earned the name City of Love for several good reasons. Love seems to be built with every turn in Paris. Poetic parks and gardens and renowned restaurants conjure up an evening of romance. If you want a sure-fire strike, however, it is hard to dismiss the allure of Paris. If your appetite for romance is significant; however, you want to make sure that there are lots of items to do, it is nearly impossible to top the Parisian landscape for a couple's getaway. From the Eiffel Tower to the River Seine and everything in between, Paris is a sight to behold. This town was constructed with splendour in mind. Its art, architecture, and natural landscapes combine to provide a gorgeous image that is guaranteed to make an impression no matter which season couples visit.
North Island, Seychelles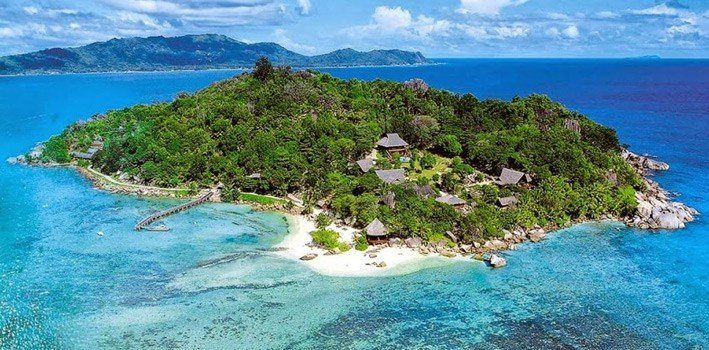 Seychelles is one of the most luxurious honeymoon destinations in the world. It has the most scenic beaches that are both clean and beautiful. It offers the best ambiance for newlywed couples with luxurious resorts and mansions at their disposal. Seychelles is a group of 115 islands set in the Indian ocean, which enjoys a tropical climate all year round, making it a perfect romantic getaway.
Bali
Bali is where the skyline is illuminated at dusk, dotted by charred strokes of clouds, against peculiar orange, red, and yellow colors. Below this spectacle, hundreds of couples watch the setting sun, past the emerald water. When it comes to places to visit in Bali for a honeymoon, options are myriad!
Honeymooners abound, the dramatic vistas of Bali play host to thousands on their marital bliss, a perfect setting for love, and the promise of a lifetime etched by nature. Bali is perhaps one of the most visited honeymoon destinations in Asia, and for a good reason. One of the most affordable honeymoon places, it is the dazzling jewel on the crown of Indonesia. Home to numerous beaches and lakes surrounded by virginal greenery, Bali is very accommodating and is known to be a haven for those who cannot spend a fortune on a European honeymoon.
Mauritius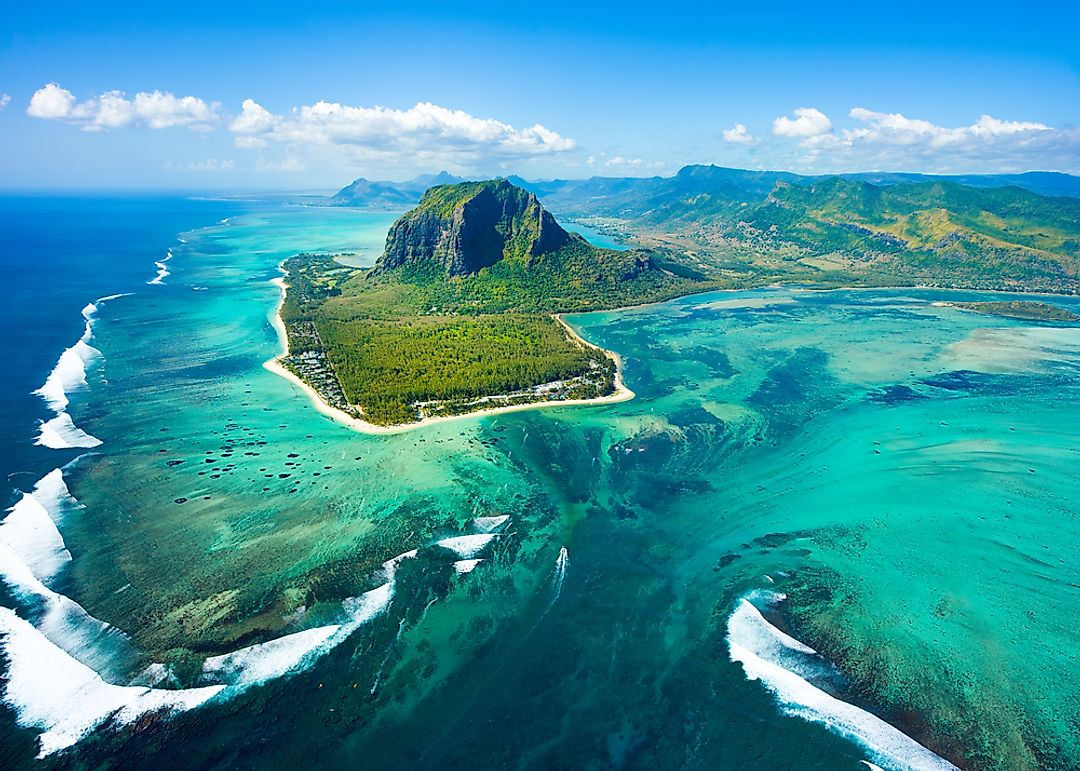 Mauritius is known as heaven on earth with its beautiful beaches that encompass an infinite expanse of tranquil ocean. Tucked away amidst the Mascarene Islands, Mauritius is a big favorite from the honeymoon destinations list. Mauritius is a paradise whose very name evokes images of azure blue seas and pristine beaches, luxury resorts, white sandy beaches, balmy weather, and a chance for you and your partner to rekindle the love after a busy wedding.
Mauritius has diversified Cultures and offers endless fun things to do. Mauritius is an excellent place for a relaxing tropical honeymoon. It gives you plenty of reasons and attractions to visit the site and indulge in the romantic essence of paradise.